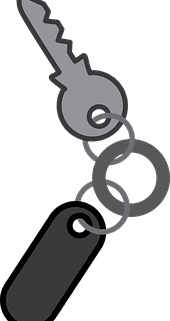 Assisting The Home Inspector With A Pre-listing Inspection
Are you about to put your home on the market?  Is this the first time you have sold a house? When selling a home, a homeowner will, no doubt, want to do all they can to ensure they get the best price for it.  What is included in this?
Well, this usually involves sprucing up the home, doing some repair work and tidying up the yard to give it more curb appeal.  Another important factor is to have a pre-listing inspection performed so that you can find out about any issues with your home, before a potential buyer does.
To get the most from your pre-listing inspection, what are some ways you, the homeowner, can prepare for it?
Make sure the home inspector has free and clear access to all areas of the property, this includes the attic and basement.  Keep these areas free of clutter.  Its also a good idea to unlock all doors and gates for the inspection so that the home inspector does not waste valuable time.
While you will most probably have a list of repair jobs to do to the property, try to have these done before scheduling the inspection.  Also, if there are trees or shrubbery too close to the home that need trimming back, it's a good idea to have this done ahead of time as well.
Before the inspection, go through the home and make sure light bulbs do not need replacing and carbon monoxide detectors do not need new batteries.  These may seem like small details but if they are not in working order, they might actually alter a home inspectors report.
Beloved household pets can also pose a problem for home inspectors and prevent them from performing a thorough job.  For the safety of the pets and the home inspector it is best, on the day of inspection, to remove pets from the home or keep them in a safe and secure area.
Having a pre-listing inspection performed on your home is a very beneficial thing to do, by following these suggestions, you will be making sure you get the best inspection possible.
https://www.topchoice-homeinspections.com/wp-content/uploads/sites/62/2018/10/keys-1926140__340.png
340
170
topchoice
https://d3bfc4j9p6ef23.cloudfront.net/wp-content/uploads/sites/62/2018/11/15180151/TopChoiceHomeInspections-logo-web1.png
topchoice
2018-10-10 09:58:13
2018-11-29 23:14:45
Assisting The Home Inspector With A Pre-listing Inspection