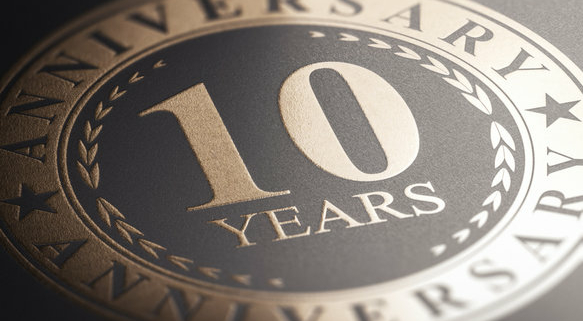 FAQ for Home Buyers & Sellers
What is a home inspection?
A home inspection is a visual examination of the home's major structure, systems, and components that are visible and safely accessible.  The inspector should substantially adhere to a standard of practice that outlines what should be covered during a general home inspection, as well as what is excluded. Some inspectors may strictly follow the standards of practice, while others may exceed the standards and inspect other items, or perform a more detailed inspection. Whatever the inspector includes in his or her inspection should be discussed prior to the inspection – this is known as the scope of work. The inspector should be able to provide you with a copy or online link to the standards of practice they follow.  The inspector should provide you with a written report, which may include photos and/or recommendations, of his or her findings of the inspection.  Read InterNACHI's Standards of Practice to find out what is typically included and excluded in a home inspection.
Why should I get a home inspection?
Buying a home is typically the biggest investment you will ever make, so it's important to get a home inspection because the inspector should be able to discover and document defects that may or may not be obvious to you as a prospective buyer.  Such defects can range from simple replacements or repairs to severe damage or safety and health concerns. Additionally, most mortgage companies require a home inspection on a property before approving the home loan.
How can I be sure that a home inspector is qualified?
It is important to choose a home inspector who is qualified and holds a license or certification in the field. You should hire only a licensed professional. Contact Ohio by phone or online to find out whether they are a licensed home inspector, and what qualifications they're required to have. The International Association of Certified Home Inspectors – InterNACHI® – is the largest and most trusted home inspector association in the world.  Its members undergo rigorous training to become Certified Professional Inspectors (CPIs)®.  They also follow Standards of Practice and adhere to a Code of Ethics.  Also, the Master Inspector Certification Board grants qualified inspectors the title of Certified Master Inspector® (CMI®), which is the highest professional designation in the inspection industry.  Find out if your inspector is licensed and/or a CPI or CMI® before you hire him or her. This will ensure that you are hiring only an individual who has received the best training to become a home inspector.
How much does a home inspection cost?
There is no set cost for a home inspection. The cost will vary based on the inspector, the local market, the geographic region, the scope of the inspection to be performed, and more. Before the inspection, you should find out what will be included in the inspection and what won't, and these details should also be outlined in the inspection agreement that you will need to sign prior to the inspection.
How long does a home inspection take?
Depending on the home's age, size, and location, as well as the home inspector's own work protocols and ethics, your home inspection may take up to three hours. Adding square footage, outbuildings, and/or ancillary services (such as mold or radon testing) will increase that time. It may be necessary for your inspector to bring in a helper for a very large property. If your general home inspection takes significantly less than two to three hours, it may indicate that the inspector was not thorough enough.
At what point in the real estate transaction should I schedule a home inspection?
A home inspection is usually scheduled after an offer has been made and accepted, but before the closing date. That way, the inspector can rule out any major defects that could be dangerous or costly. In rare cases—due to timing or contractual issues—the inspection can be scheduled after the closing date. If this is the case, the home buyer should schedule the inspection for the earliest possible date after closing.
Should I be present for the inspection?
You should attend the inspection, and you should reconsider hiring an inspector who doesn't allow this. You can learn a lot by following an inspector through the home. You will certainly gain a better understanding of the home's condition, which will give you insight into its potential sale points and defects. Additionally, you will likely learn information about the home's maintenance, systems, and components that may provide useful for the transaction.
Can the home inspector also repair any defects he or she finds?
What if your home inspector is also a licensed contractor? Sounds great, right? Not always. Although it may seem convenient to have an inspector who is also a contractor, it poses a conflict of interest. According to Ohio and the InterNACHI's Code of Ethics. If an inspector financially benefits from finding any defects, this can impact the accuracy of the report (whether intentional or not). Make sure the inspector you hire abides by a Code of Ethics and Standards of Practice.
What happens if the inspection reveals problems?
If your home inspection reveals any problems, it is important to understand the severity of the defect. For example, a missing shingle or dirty air filter can be easily fixed at a low cost. However, if the defect is more extreme, such as a major foundation crack, wood-destroying organism infestation, or evidence of mold, you should find out how these problems can be addressed, and whether you can negotiate their cost with the seller. If it is determined after you move in that your home has a severe defect that wasn't reported by your InterNACHI® Certified Professional Inspector®, you should check to see if he or she participates in InterNACHI's "We'll Buy Your Home Back" Guarantee.
What is the Buy-Back Guarantee and how does it work?
If your InterNACHI® Certified Professional Inspector® participates in the Buy-Back Guarantee, InterNACHI® will buy your home back if the inspector misses something on your inspection.
Here's how this program works:
It's valid for home inspections performed for home buyers only by participating InterNACHI® members.
The home must be listed for sale with a licensed real estate agent.
The Guarantee excludes homes with material defects not present at the time of the inspection, or not required to be inspected, per InterNACHI's Residential Standards of Practice.
The Guarantee will be honored for 90 days after closing.
InterNACHI will pay you whatever price you paid for the home.
Content permission granted by InterNACHI
If you would like us to inspect your home, please feel free to contact us.
https://www.topchoice-homeinspections.com/wp-content/uploads/sites/62/2023/02/360_F_334228618_S6ecC22KlwCLI6ahzOnVN41CTLfMaT6t.jpeg
360
583
topchoice
https://d3bfc4j9p6ef23.cloudfront.net/wp-content/uploads/sites/62/2018/11/15180151/TopChoiceHomeInspections-logo-web1.png
topchoice
2023-02-01 17:09:54
2023-02-04 16:43:38
FAQ for Home Buyers & Sellers